A lot has happened since I purchased my Apple Watch on April 10th, 2015. One unexpected aspect to owning this device is my fascination with watch bands: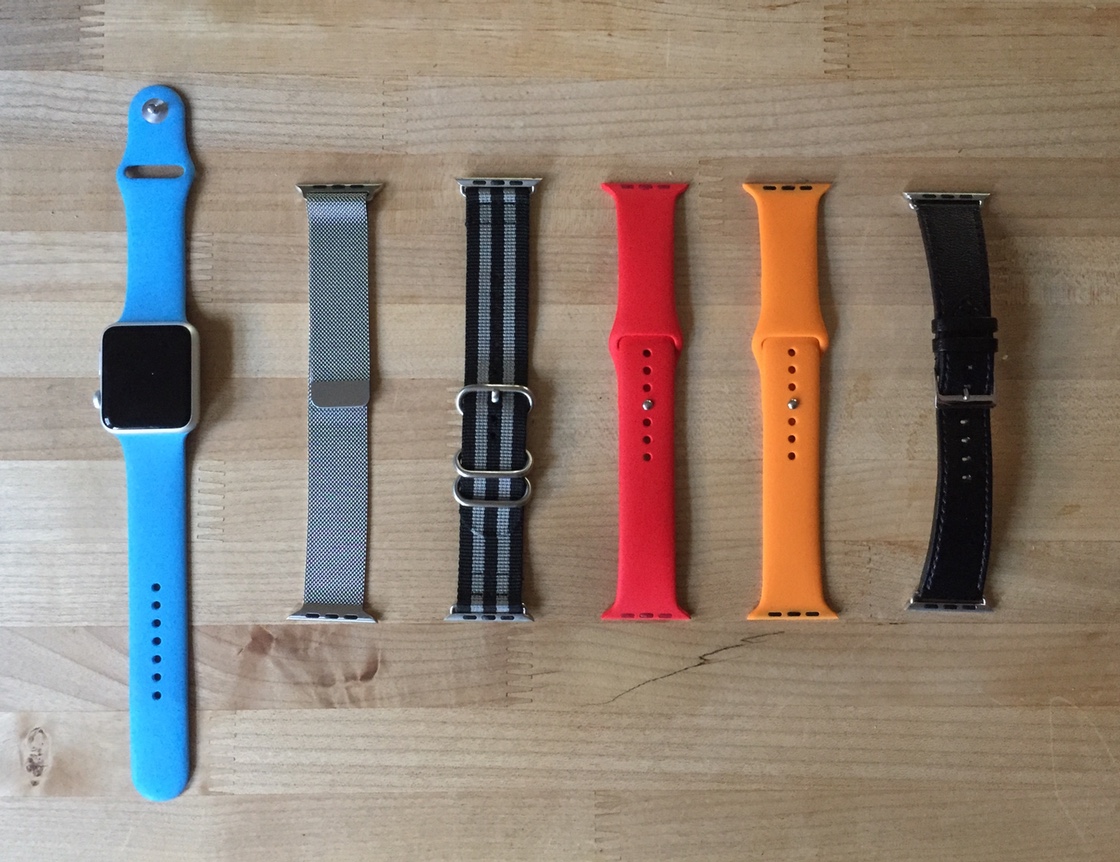 From left to right, in order of date purchased:
In this survey of my growing collection, there's an interesting datapoint: the value of these bands ($450) exceeds the cost of the watch itself ($400).
If Apple decides to change the interchange mechanism in some future version of the watch, I will have very little desire to upgrade. As I continue to "work in" my leather band, I hope I'll be using them for a long time.