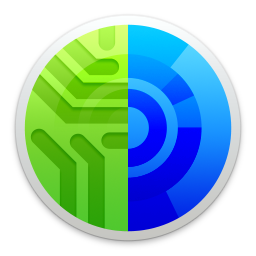 When I first started exploring the brave new world of Cocoa and Unix running on a Mac, I had no idea that the code I was writing would be something I relied on 14 years later. Sometimes you scratch an itch that never goes away.
While I welcomed the introduction of System Integrity Protection (aka "rootless") at WWDC 2015, I also thought that it would be the end of iPulse. Luckily, an Apple engineer responded to a Radar and pointed me at libproc.
The rest, they say, is history. And by history I mean a couple of months work overhauling an ancient codebase :-)
With the help of Talos Tsui, all the icons and graphics now follow the latest user interface guidelines and are Retina quality. The app no longer looks like it's over a decade old!
I know there are a lot of fellow developers out there who love iPulse as much as I do (and boy, did I hear from all of you when it stopped working in El Capitan!) You'll be happy to know that you can download the updated version directly from the Mac App Store. This is also the app's first paid upgrade and it's only $10.
There's more information and a screenshot on the Iconfactory blog.