DEAR LOSERS WHO ARE GOING TO WWDC HERES MY GUIDE TO MAKE YOUR TRIP PLEASENT IF YOU KNOW WHAT I MEAN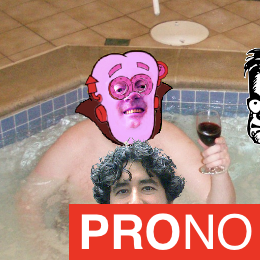 APR 23 SO THIS GUY @MACGUITAR GETS IN THE HOT TUB AND SAYS HE WANTS TO SHOW ME HIS THINGS WHAT A WEIRDO MADE @GRUBER JEALOUS TO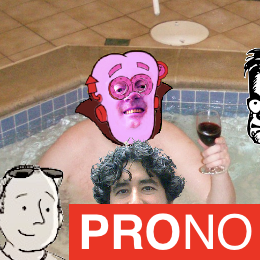 APR 24 @jsnell BE CAREFUL OR I WILL MAKE YOU GET IN THE HOT TUB WHAT KIND OF WHINE DO YOU LIKE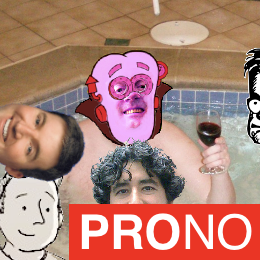 MAY 8 WELL LOOK WHOS SHOWN UP AND HE BROUGHT SOME READING MATERIAL COULD IT GET ANY HOTTER IN THIS TUB I HOPE SO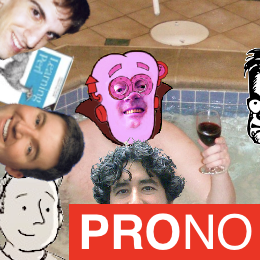 MAY 9 NOW THAT @SIRACUSA HAS FINALLY SHUTUP ABOUT HIS DEEP FEELINGS FOR LARRY WALL WERE GOING TO LEARN ABOUT THE BLINK TAG FROM JEFFRAY PARTY ON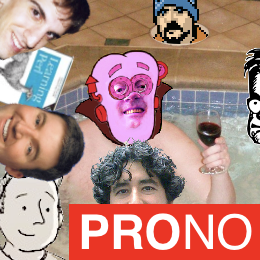 MAY 13 OK WHO LET THE CHICKS IN I TELL YOU WHAT IF SHE STARTS UP WITH THE POETRY SHELL BE LOOKING FOR A WORD THAT RHYMES WITH PALM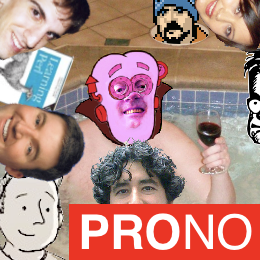 MAY 16 WHO THE HELL LET THE KID INTO THE HOT TUB BOY BE CAREFUL OF THE GUY BEHIND YOU HELL WANT TO SHOW YOU HIS THINGS YOU CAN LEAVE YOUR HAT ON TO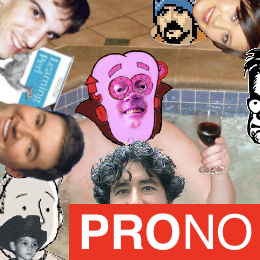 MAY 19 I THOUGHT CATS DIDNT LIKE WATER THAT SNEEKY BASTARD @SOCKINGTON IS PROBABLY GOING AFTER MY WHINE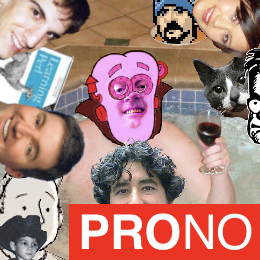 May 21st Looks like Twitter's avatar uploading is broken. Again.
MAY 21 OR MAYBE IT WAS JUST THAT @ATEBITS AND ME BEING IN THE SAME TUB WAS TO HOTT TO HANDLE
MAY 21 IN MORE IMPORTANT NEWS TWITTER FIXED THERE SERVER SO THE CACTUS FITS IN THE HOTT TUB AND @GRUBER THOUGHT SITTING IN MY LAP WAS PRICKLY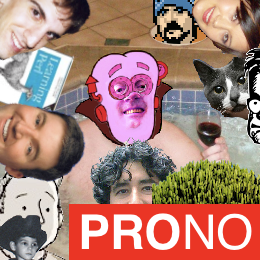 MAY 29 SO ITS BIKINIS ON MONDAY AND WOLFS SHIRTS ON TUESDAYS WHAT ARE WE GOING TO WEAR THE REST OF THE WWDC WHEN WERE NOT IN THE HOTT TUB
MAY 29 AN IMPORTANT AVATER UPDATE IS NOT WORKING AND NO IM NOT WEARING A BIKINI IN IT BUT ITS BETTER
MAY 31 HEY HEY IT LOOKS LIKE THAT FOXY @TJW DUDE LOST HIS HAT ON THE WAY TO THE HOTT TUB AND WHAT THE HELL DOES INMO MEAN http://twitpic.com/59r88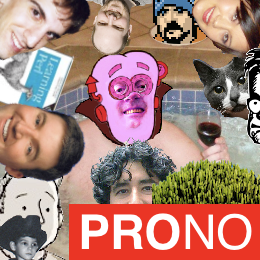 JUN 3 WHO LET THE DOGS OUT THIS HOTT TUBB IS FULL OF PARTY ANIMALS NOW MOOF MOOF MOOF MOOF http://bit.ly/QNz2G AND DONT SPILL MY WHINE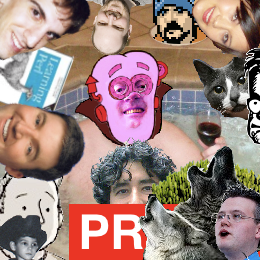 JUN 4 I LOVE TO CUDDLE WITH TEDDY BEARS ESPECIALLY IN THE HOTT TUBB WONDER WHO LET HIM OFF THE FARM IN THAT KEEWEE COUNTRY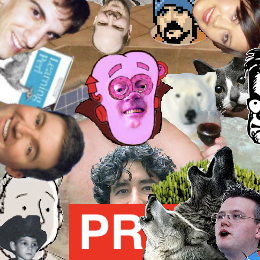 JUN 4 OH CRAP ANOTHER BEAR SHOWED UP BUT THIS ONES CANADAIAN AND HES GOT HIS EYES ON MY DRINK HES ALMOST A FRENCHIE TO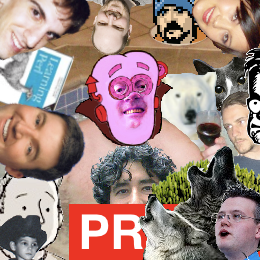 JUN 5 WHOA SOMEONE AND THERE ROCK HARD ASS JUST SHOWED UP IN THE HOTT TUBB NEVER SEEN SUCH FANCY SWIM TRUNKS EITHER WHAT AN PARTY ANIMAL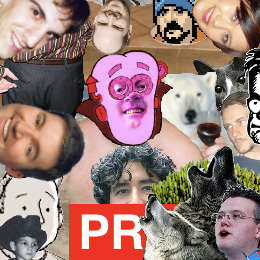 JUN 5 THE HOTT TUBB IS GETTING SO FULL WERE ONLY ALLOWING SUBATOMIC PARTICLES FROM THE HARDON COLLIDER MAYBE HIS EXISTENCE PROOFS THE THEORY
JUN 5 @Curvyboom YOU CHICKS SPEND ALL YOUR TIME ON FACEBOOK PLANNING LUNCH AND WAITING IN LINE FOR THE TOILET NO TIME TO PARTY WITH US ANIMALS
JUN 6 WITH ALL THE CHICKS SHOWING UP FOR WWDC I KNEW ONE OF THEM WOULD TRY TO SNEAK INTO THE HOTT TUBB GOOTEN MORGEN MINE FRAULINE ICH HABEN CHOCK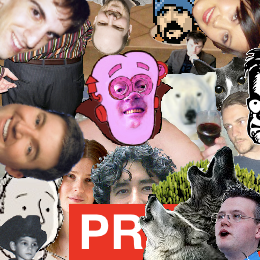 JUN 6 IT LOOKS LIKE SOMEONE WITH A TELETYPE SHOWED UP TO THE HOTT TUBB ID KICK HIM OUT BUT HIS PALMS LOOK DELICIOUSLY FLESHY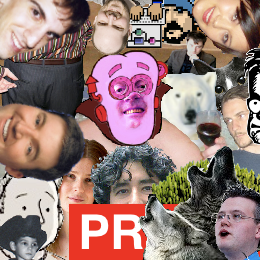 JUN 6 @dsandler ITS EASY TO EXPLAIN JUST SAY THAT ITS PINK AND WARM
JUN 7 ANOTHER DAY ANOTHER CHICK IN THE HOTT TUBB SHES ALMOST AS PINK AS I AM AND I THINK SHES LAUGHING AT US NOT WITH US WONDER IF SHES MARRIED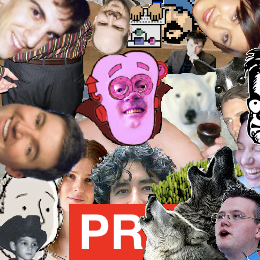 JUN 7 @AmyJane ILL MAKE SURE TO WHISPER POPS IN HIS EAR WHEN WE HAVE OUR ANUAL SNUGGLE
JUN 8 YOU LOSERS WHO DIDNT COME OVER TO THE YERBO BUENO HOTT TUBB MISSED OUR SURPRIZE GUEST DURING THE KEYNOTE @GRUBER WAS SO EXCITED HE PEED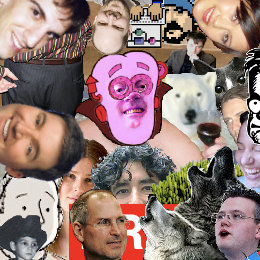 JUN 9 ITS GOT SO CROWDED IN THE HOTT TUBB LAST NIGHT I HAD SOME GOLDEN GATES INSTALLED SO YOU CAN ALL LEAVE NOW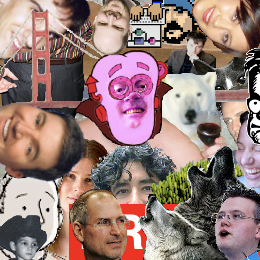 JUN 10 SOMEONE TURNED UP THE HEAT ON THE HOTT TUBB LAST NIGHT AND IM STILL FEELING A BIT WOOZY ALSO SEEING GRUBER SWEAT IS NASTY
JUN 10 OOOOOOHHH FUZZY BALLS ARE TICKLING MY NOSE IN THE HOTT TUBB AFTER FREE BEER AT THE MAC WORLD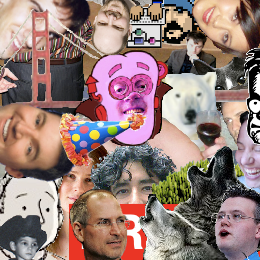 JUN 11 YEAH ITS TRUE I MAY BE GETTING OUT OF THE HOTT TUBB TO PERFORM AT A BASH WORKING OUT DETAILS WITH THE LAWYERS
JUN 11 FRICKEN LAWYERS WONT MEAT MY DEMANDS FOR THE YERBO BUENO SHOW MAY HAVE TO GET A FAMILY MEMBER TO DO IT STAY TUNED FOR OFFICIAL CHOCK ROCK
JUN 11 BTW DONT FOR GET TO USE CHOCKROCK WHEN LOCALIZING FOR JAPAN
JUN 11 IF YOUR LOOKING FOR THE HOTT TUBB ITS CONVENIENTLY LOCATED NEAR THE FOUNTAIN AND KEGS LOOK FOR GRUBER IN HOTT PANTS
JUN 11 YES I AM LIVE TWEETING THE BASH TURN OFF YOUR FRICKEN PHONE SO I GET SIGNAL LOOSER
JUN 11 HOTT TUBB http://yfrog.com/5hgdgtj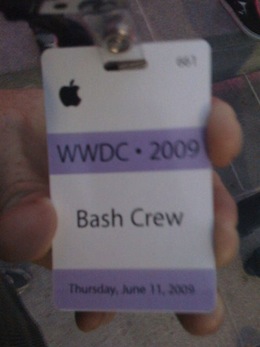 JUN 11 CAKE IS BEING SERVED IN THE HOTT TUBB BEER TO
June 12th For me, there will never be a beer bash as special as the one this evening.
JUN 24 AND YOU THOUGHT I WAS JOKING ABOUT MY BUDDY STEVE BEING IN THE HOTT TUBB http://bit.ly/Y8MCf A MAGIC MOMENT