Look at your wrist: notice something missing?
Yeah, it's "Early 2015" and you still don't have an Apple Watch. Damn!
Luckily, my colleague Troy Gaul has just released something that can tide you over while you work on your wrist apps: a developer tool called Bezel. Things get even better when you display Bezel's window with the Mirror in xScope. You'll have a development environment where you can get instant feedback about the physical aspects of your design.
It's very likely that the display on the Apple Watch is 326 ppi and that's conveniently the same as the iPhone's Retina Display. That means you can get a pixel perfect layout of your wrist app on your iOS device. Here is a photo comparing a printout of Thibaut Sailly's layout PDF with an image generated by Bezel: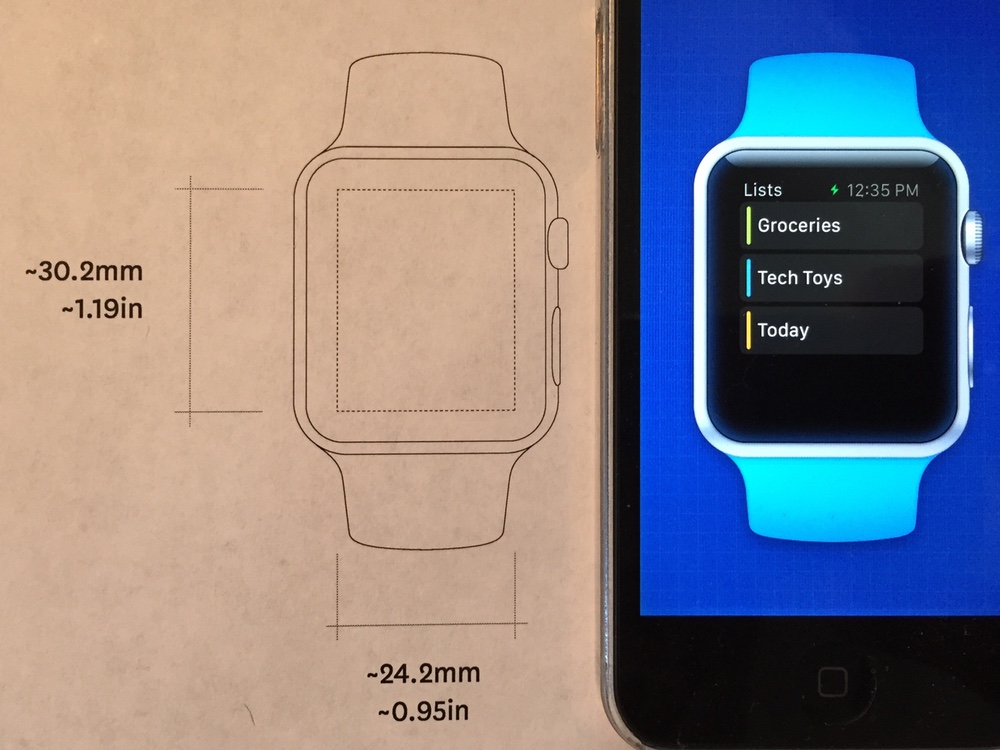 You can even take it a step further and pretend that your app is running on your wrist: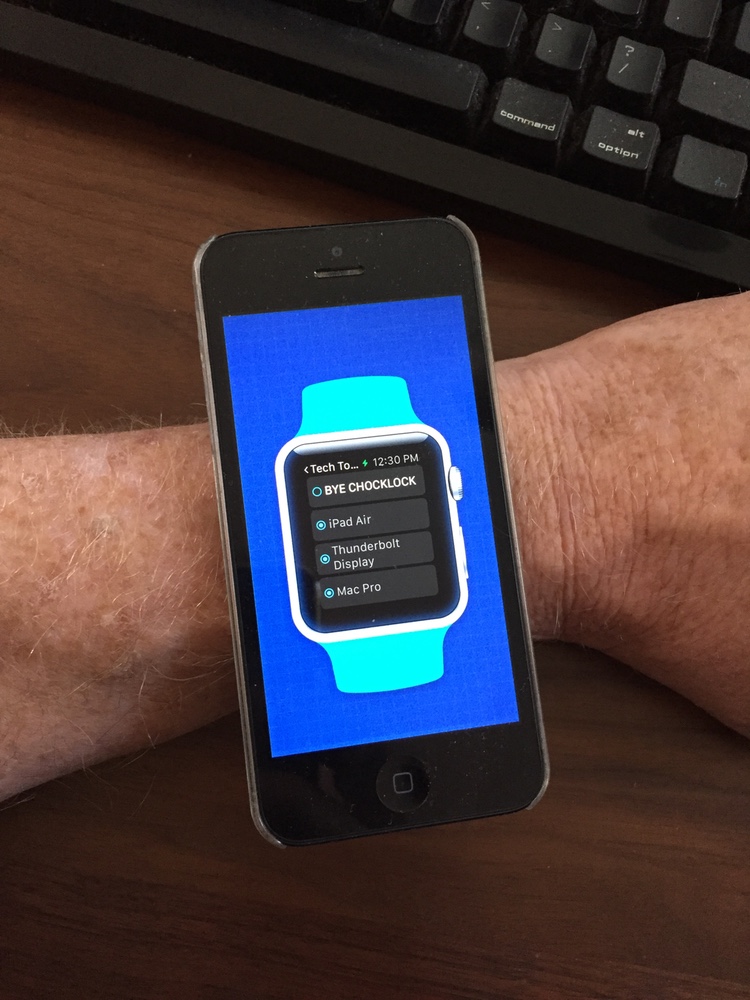 Don't be afraid to get creative with rubber bands or other types of fasteners to attach your phone to your arm. Note that xScope's Mirror works fine in landscape orientation if you're experimenting like this.
And if you're wondering why xScope doesn't send taps back to Bezel or the iOS Simulator, I only have two words to say about that: Application Sandbox.